Login
Please log in with your membership number. Pandemic Information subscribers have access to all sections.
If this login screen re-appears, your International SOS membership number does not have access to this section.
International SOS Members have access to these pages.
If you do not have a number and wish to return to the Pandemic home page click here
Below you can find a sample of the information accessible to International SOS clients and members.
Information is developed and maintained by International SOS security experts, providing a summary of international travel disruption (commercial travel, inbound travel and outbound travel restrictions), domestic movement restrictions, and other non-movement related internal conditions.
---
The following is a screenshot of some of the additional content available to members: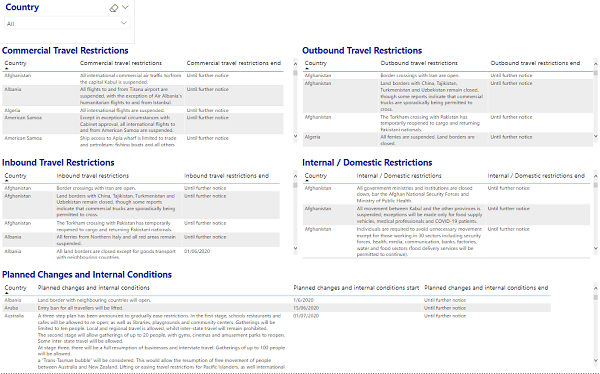 See also data visualisation for related content on other Government responses to the pandemic.