COVID-19 Case Count Trackers
This is an evolving situation, and case numbers are changing rapidly. There are many different sites providing dashboards and case counts.
Below are a number of useful websites.
World Health Organization COVID-19 Situation dashboard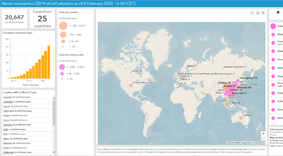 World Health Organization Europe region COVID-19 situation dashboard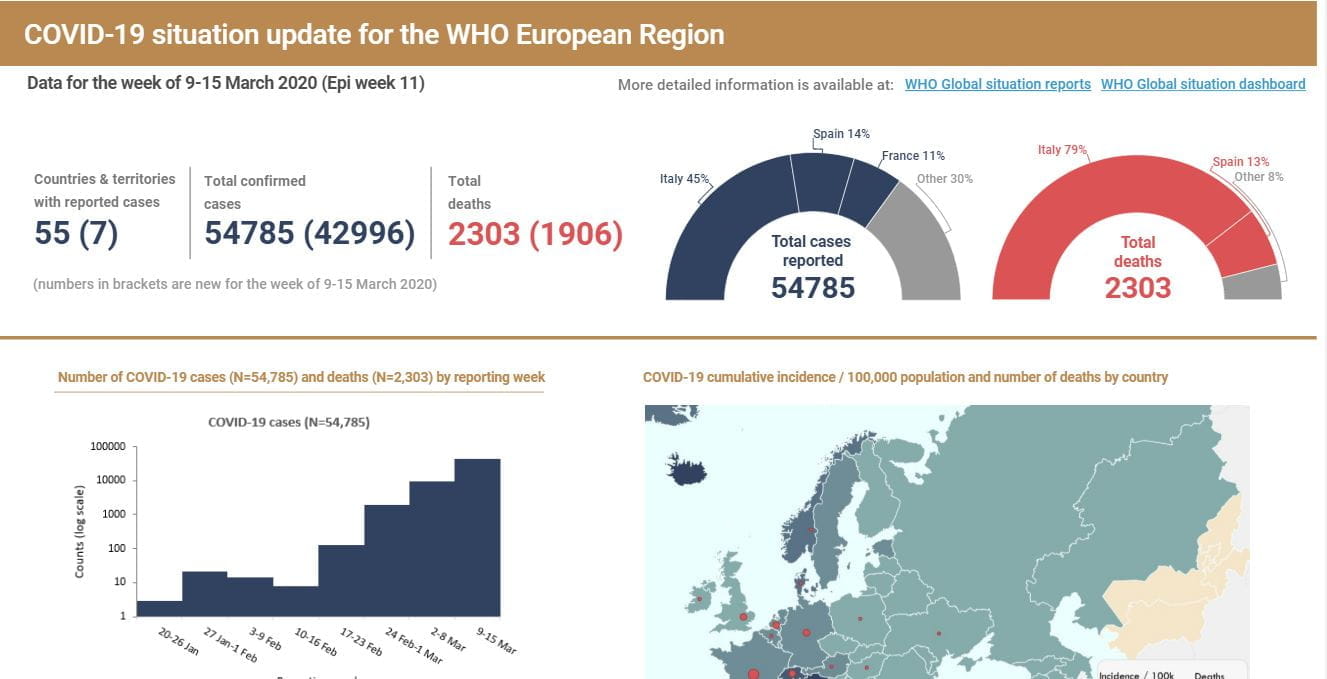 Coronavirus COVID-19 Global Cases dashboard from Johns Hopkins University Center for Systems Science and Engineering: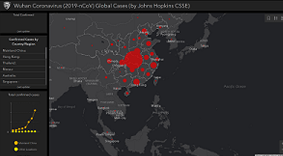 Hong Kong Centre for Health Protection provides a regular update on the total number of cases, including the number of serious cases and fatalities in Mainland China
Italy's Department of Civil Protection's (Dipartimento della Protezione Civile) dashboard of cases.
Germany's Robert Koch Institute has a dashboard of cases by state and county.
ESRI (China - Hong Kong) has a list of dashboards created to help visualise cases in various countries
Cases Map with Timeline Function - Dr Edward Parker, The Vaccine Centre, London School of Hygiene & Tropical Medicine